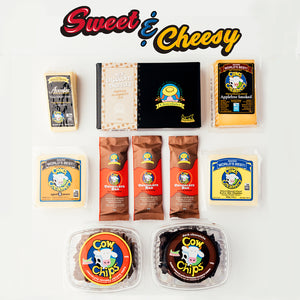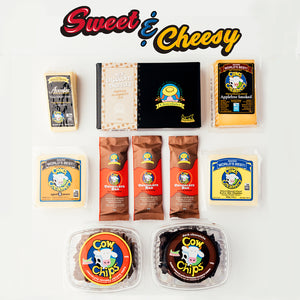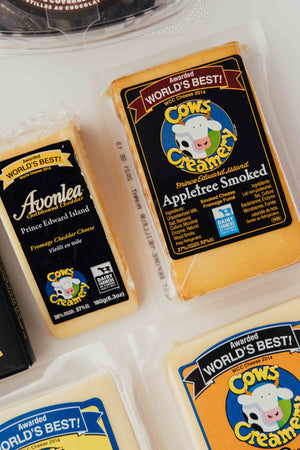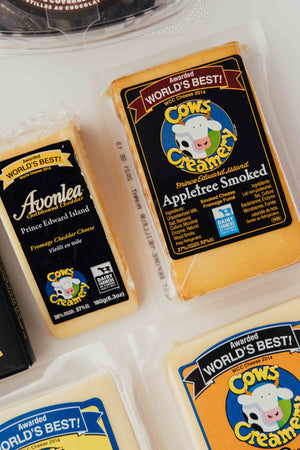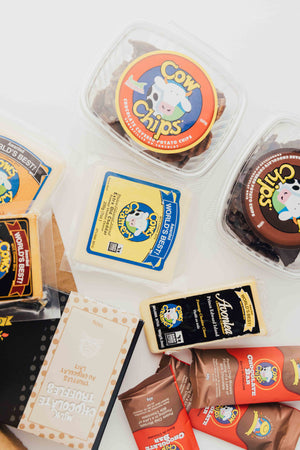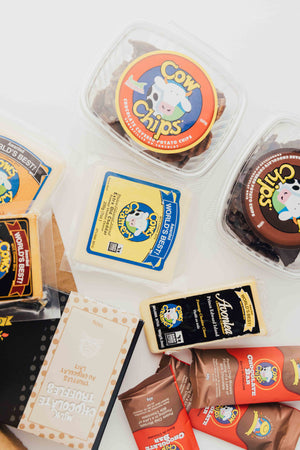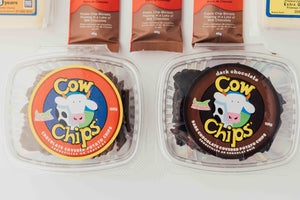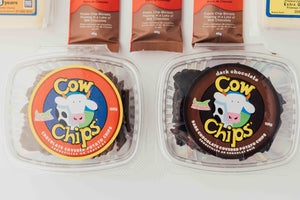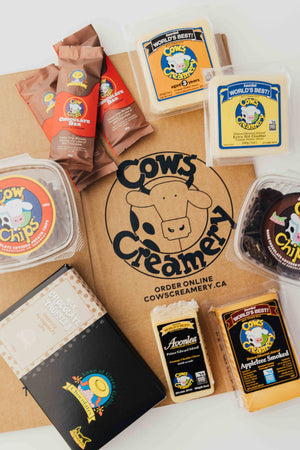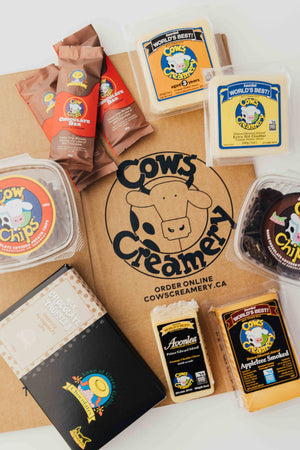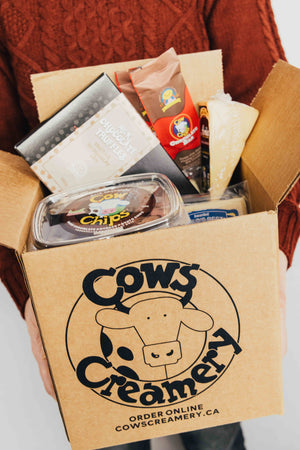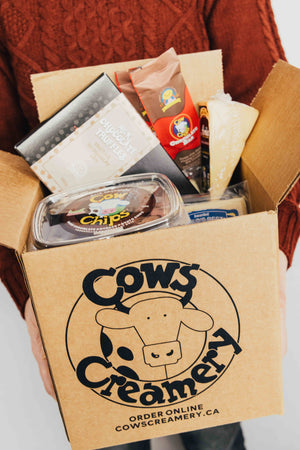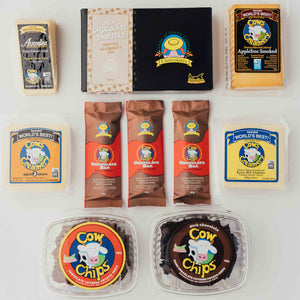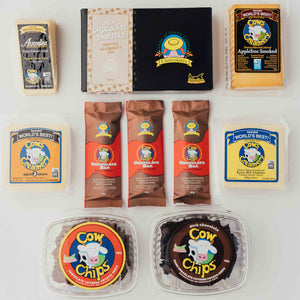 On Sale
Sweet & Cheesy Box
Are you a cheese & chocolate lover?  If so, our Sweet & Cheesy Box is the perfect box for you!
The Sweet & Cheesy Box contains four pieces of Award Winning COWS Creamery Cheddar – Avonlea Clothbound, Extra Old, 3-Year-Old, and Appletree Smoked, as well as a box of 12 milk chocolate truffles, a tub of milk chocolate COW CHIPS, a tub of dark chocolate COW CHIPS, and three delicious milk chocolate COW CHIPS bars!
These sweet treats, made on Prince Edward Island by our friends at Anne of Green Gables Chocolates, will pair perfectly with our COWS Creamery Cheddars!  Enjoy by yourself, or with your sweet friends!