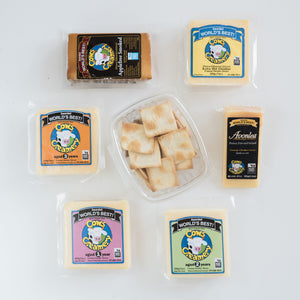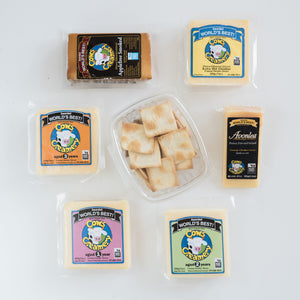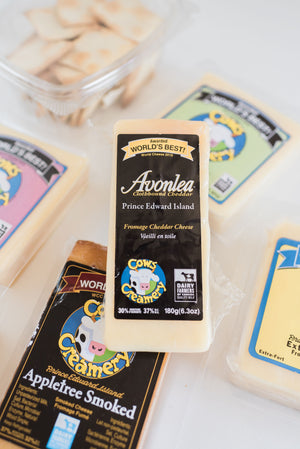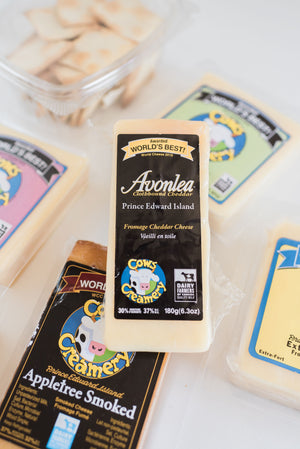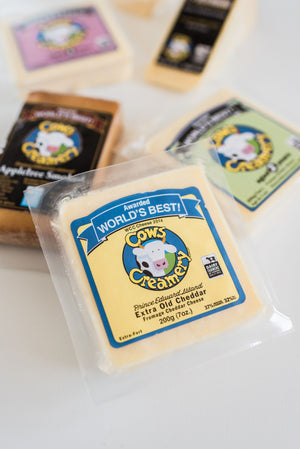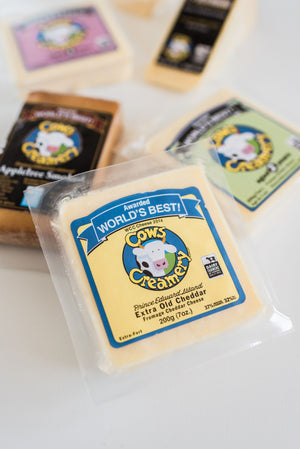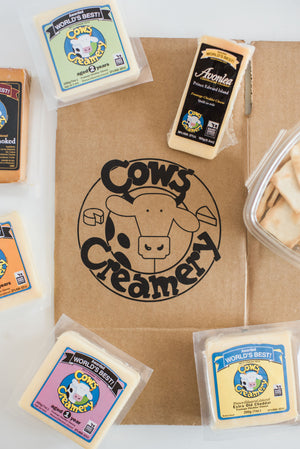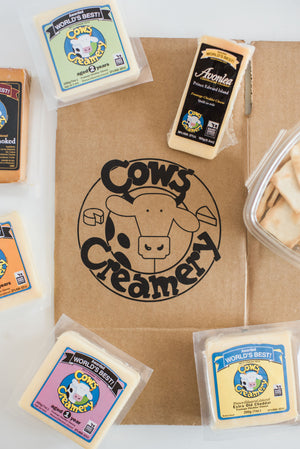 On Sale
PEI Cheddar Box
Calling all cheddar lovers!
The PEI Cheddar Box spotlights our six cheddars - Avonlea Clothbound, 1-Year-Old, Extra old, 2-Year-Old, 3-Year-Old, and Appletree Smoked. This box also includes a container of delicious Receiver Butter Crackers that pair perfectly with our award-winning cheddars!
A perfect way to stock up your fridge or offer as a gift to a cheese-loving friend.