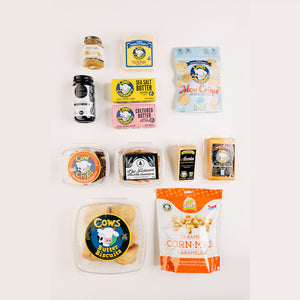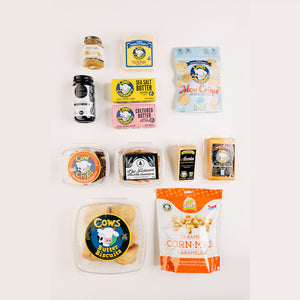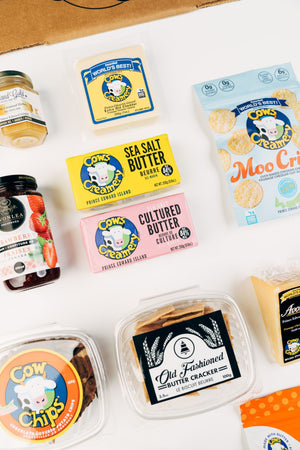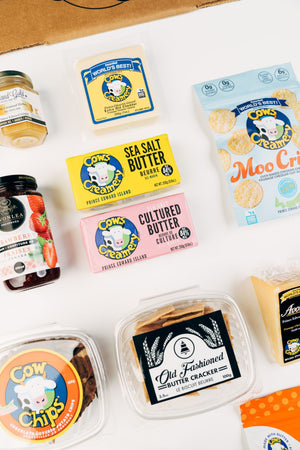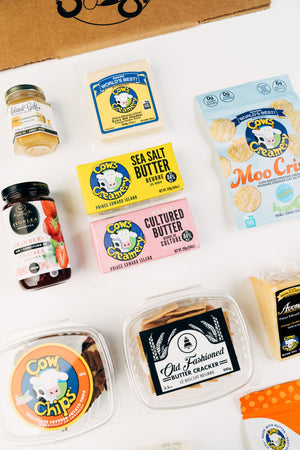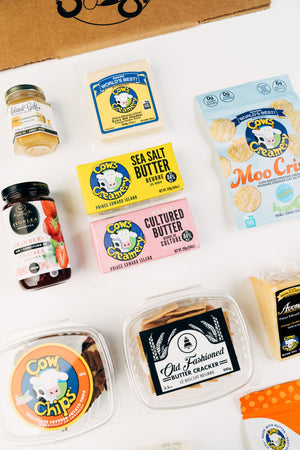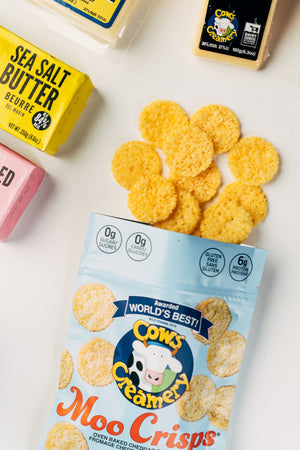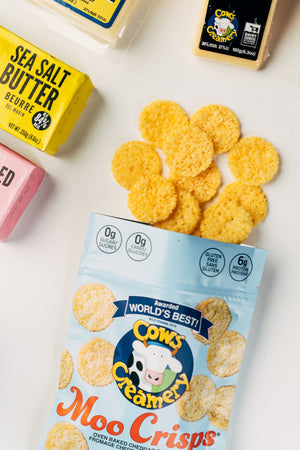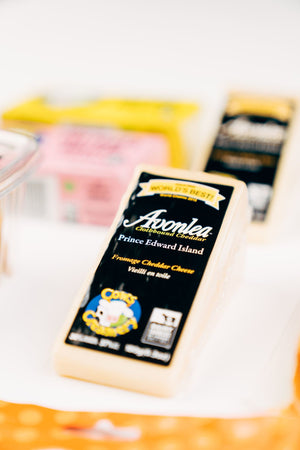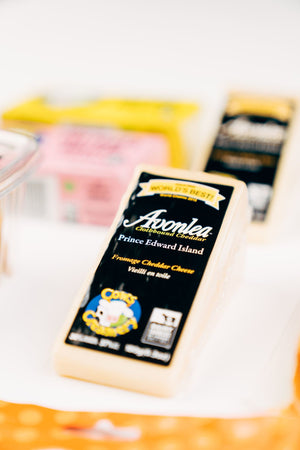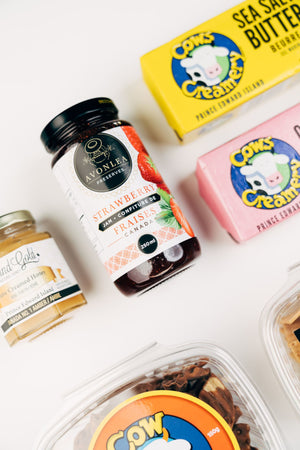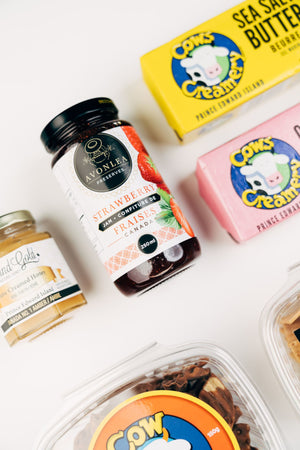 On Sale
Over the Moon Box
Can't decide? Treat yourself or friends to a box that has a little bit of everything!
The Over the Moon Box contains four pieces of cheddar – two pieces of our World's Best Avonlea Clothbound, Extra Old, and Appletree Smoked, two pieces of butter - Sea Salt and Sea Salt Cultured, freshly baked COWS Butter Biscuits, Receiver Butter Crackers, Prince Edward Island Honey, Avonlea Preserves, COWS CHIPS, and COWS Creamery Moo Crisps.

You'll be 'Over the Moon' to receive this box of goodies!
 * Please Note – Because the contents of this box are produced in small batches on PEI, sometimes product substitutions will be made due to supply shortages.  We appreciate your understanding and hope you enjoy your Creamery Box!