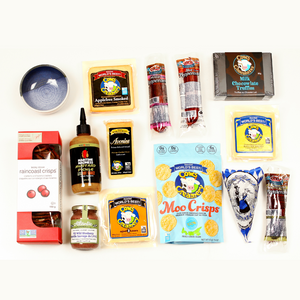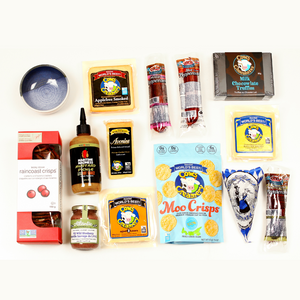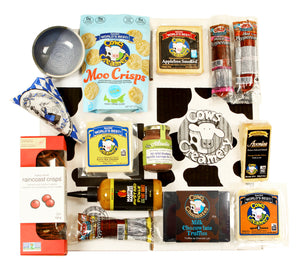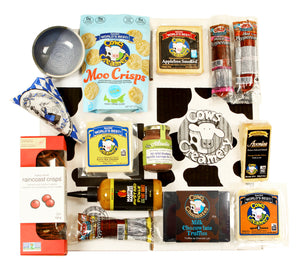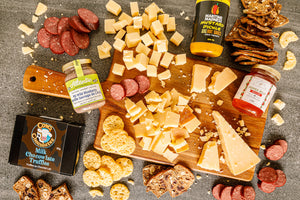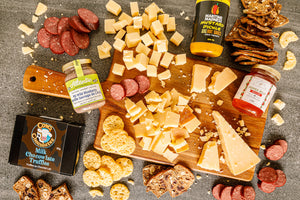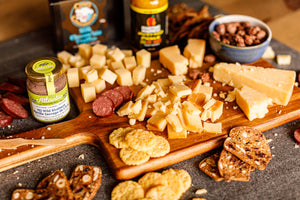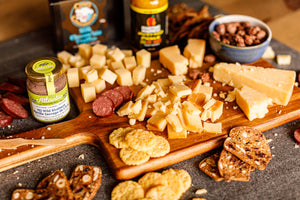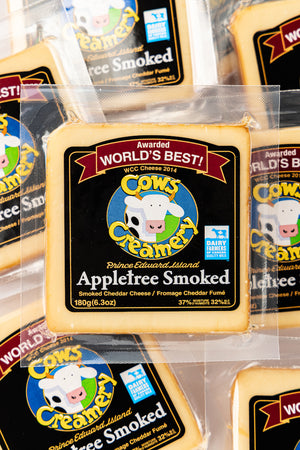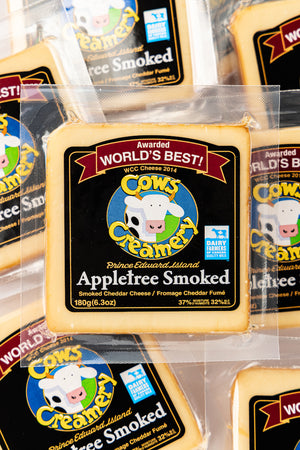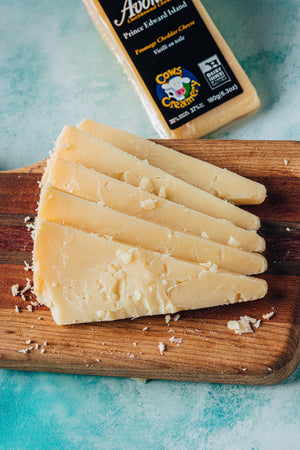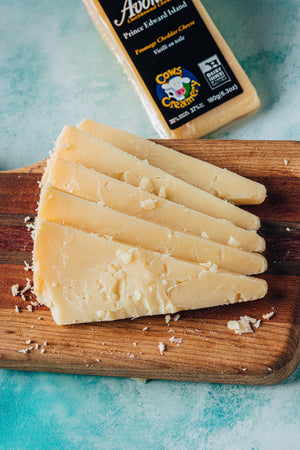 On Sale
All Occasion Box
Whether you are entertaining at home, looking to treat a friend or the perfect gift for a loved one, this box is perfect for All Occasions!
The All Occasion Box contains four pieces of cheddar – our World's Best Avonlea Clothbound Cheddar, Extra Old, 3 Year-Old, and Appletree Smoked, COWS Creamery Moo Crisps, COWS Milk Chocolate Truffles, Atlantic Mustard Mill Wild Blueberry Mustard, Glazed Almonds, Lesley Stowe Cranberry & Hazelnut Crackers, Steele Bits & Pieces Pottery Bowl, Maritime Madness Mustard Pickle Hot Sauce, and Neal's Brothers Cured Meat.
Order this box to enjoy at home or for the next birthday, holiday or gathering on your calendar! It is perfect for All Occasions!